In our last class, we discussed educators' behaviours in public spaces and online relationships with the STF President Patrick Maze. I know some people may think the policies around online sharing, for educators, are too restricted, but I believe that the protection of the prestige of the profession must come first. I really enjoyed learning more about the teachers' code of professional practice in Saskatchewan.
On the following day, I got this message from a friend:
This was my first reaction:
I was experiencing, first-hand, what could be the start of a nightmare if my post wasn't appropriate. However, this is the post that was shared on the big screen:
And it was a response to the U of R president's tweet:
I took a breath of relief.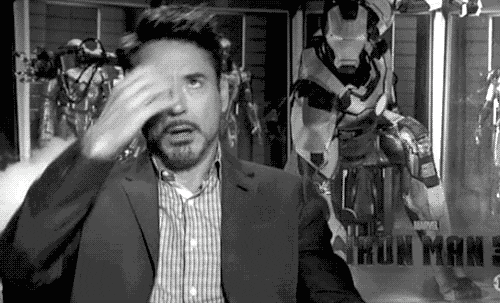 Gif: Giphy
I don't post much online, and I believe my tweets and posts are okay. Patrick Maze's talk increased my awareness on the repercussion of my online presence. I am sure I am going to become even more cautious especially with my likes and retweets since it takes less than a second to click on the "heart" without too much consideration.
I got the book, by the way ;)